Margie Reid, the managing director and partner of Thinkerbell, has been elevated to CEO. The news comes as the agency has restructured its management team, appointing general managers for its Melbourne and Sydney offices. Jaime Morgan, head thinker at the agency, has taken over the Melbourne office, and Katie Dally has joined from CHE Proximity to take on the Sydney team.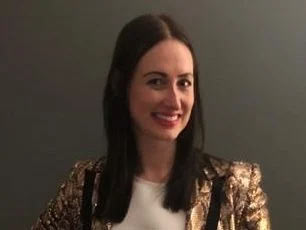 Reid joined Thinkerbell four months after its launch. As well as overseeing the Melbourne and Sydney offices, her expanded remit as CEO will include assisting in the management of Thinkerbell's festival-like conference Space, insights and research business Hocus Focus, and new social purpose consultancy, DOA – Decade of Action.
Thinkerbell was founded in 2017 by Adam Ferrier, Jim Ingram and Ben Couzens. The agency now has 55 staff across the two offices.
Dally joins after a year as managing partner at CHE Proximity. Prior to that she spent nine months as managing partner at VMLY&R. In her new role she will be working with executive creative tinker Paul Swann, who joined in October last year.
"I have been observing Thinkberbell's successful journey over the past three years. Their people first culture, Thinker / Tinker model and 'Measured Magic' offering is a unique agency proposition that has had significant impact on their client's business and I am excited to have the opportunity to lead Thinkerbell North into its next chapter," Dally said.
Morgan has been with Thinkerbell since July last year. She has previously worked in accounts at Leo Burnett and CHE Proximity.
Morgan commented on her own promotion: "Thinkerbell is a true creative company, and I'm extremely passionate about its future, our people and clients."
Reid said the restructure was a reflection of Thinkerbell's growth.
"We are so excited to welcome Katie to the team. Her sparkle, intelligence, and leadership qualities make her the perfect person to lead North. Jaime in the South has been absolutely instrumental building the team and client base. She's helped build a strong and cohesive team in Melbourne, delivering for our clients. Our client [net promoter score] of around 46 is testimony to the great work she's doing," she said.
"For me, it's wonderful that we are continuing to grow Thinkerbell, especially during a pandemic, with a vision that ensures our independence translates into providing our clients a unique offer, delivering on 'Measured Magic' and helping them explore different ways of growing their brands and business."
Thinkerbell's clients include 13 Cabs, Binge, Accor, Lion, IAG, Bega and Royal Caribbean.
Last month it was revealed that CHE Proximity's chief media officer, Ben Shepherd, would be joining Thinkerbell as general manager of media.